Chennai is a traveler's paradise. It is an ideal spot to enjoy a well-deserved break and the fact that it opens up various getaways, makes it a very sought after destination.
1. Mahabalipuram
Mahabalipuram is a town in Kancheepuram district in Tamil Nadu, around 60 km south of Chennai. It is an ancient historic town and was a bustling seaport during the time of Ptolemy (140 CE), from where ancient Indian traders sailed to countries of South East Asia. With approximately 40 sanctuaries, including the largest open-air rock relief in the world, Mahabalipuram gained UNESCO World Heritage site distinction in 1984. These Pallava Period sites include: the Pancha Rathas; several cave temples of Mahabalipuram; the Shore Temple and the Olakkannesvara Temple; and the Descent of the Ganges, one of the largest open-air bas-reliefs in the world. Mahabalipuram is known for its architectural grandeur.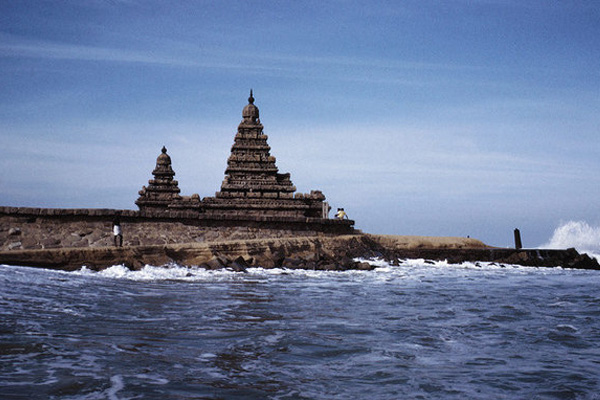 2. Pondicherry
One of the former French colonies of India, Pondicherry is one of the best weekend getaways from Chennai. The Sri Aurobindo Ashram is the most visited and the most popular landmark in this tranquil town. Pondicherry The city of Pondicherry is situated in Puducherry district of the union territory. Pondicherry is a popular tourist destination in South India. The city has many colonial buildings, churches, temples, and statues which, combined with the systematic town planning and planned French style avenues, still preserve much of the colonial ambiance.
There are a number of churches in Pondicherry, most of which were built in the 18th and 19th centuries. A number of heritage buildings and monuments are present around the Promenade Beach, such as the Children's Park & Dupleix Statue, Gandhi statue, Nehru Statue, Le Café, French War Memorial, 19th Century Light House, Bharathi Park, Governor's Palace, Romain Rolland Library, Legislative Assembly, Pondicherry Museum and the French Institute of Pondicherry at Saint-Louis Street.
Pondicherry is also popular for its eateries that cover a wide variety of cuisines ranging from French, Indian and Italian to Mexican, Thai and Chinese. Some restaurants also serve a unique Indo-French cuisine that gives tourists a taste of Pondicherry's colonial influences. Most popular eateries include Baker's Street, The White Town Cafe, Zuka, Carte Blanche and La Maison Rose.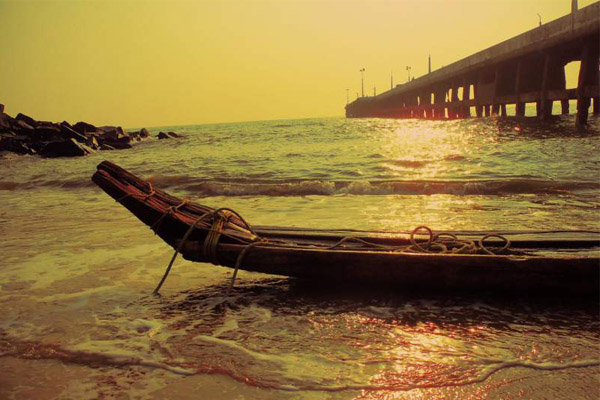 3. Kanchipuram
Kānchipuram a otherwise known as Kānchi , 72 km from Chennai. Located on the banks of the Vegavathy river, Kanchipuram has been ruled by the Pallavas, Cholas, the later Pandyas, the Vijayanagara Empire, the Carnatic kingdom, and the British.The city's historical monuments include the Kailasanathar Temple and the Vaikunta Perumal Temple. . The city was also a religious centre of advanced education for Jainism and Buddhism between the 1st and 5th centuries..The Silk City or Kanchipuram is a haven for saree shoppers. The title of "Silk City" is bestowed upon it for the traditionally crafted silk saris that are famous across the globe.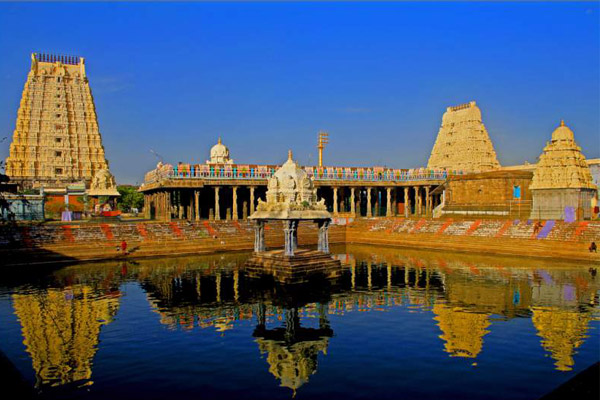 4. Tirupati
Tirupati is a city in Chittoor district of Andhra Pradesh. Tirupati is considered one of the holiest Hindu pilgrimage sites because of Tirumala Venkateswara Temple. Tirupati is also home to many educational institutions and universities. Tirupati has been selected as one of the hundred Indian cities to be developed as a smart city under Smart Cities Mission by Government of India. Tirupati is known for world-famous Tirupati Laddu, the prasadam at Venkateswara Temple, Tirumala.
Tirumala Tirupati Devasthanams established Sri Venkateswara Museum, one at Tirumala and the other at Tirupati. It has a wonderful collection of Tirupati temple architecture and historical artefacts, such as ancient weaponry, pooja items and idols and comprehensive photo gallery. The Archaeological Survey of India had established an Archaeological Museum in the Chandragiri fort at Chandragiri, which exhibits a rich collection of stone and metal sculptures of Hindu gods and galleries for medieval weaponry swords and daggers, coins and paper documents.
5. Thiruvannamalai
Another famous temple town is Thiruvannamalai, located on the foothills of Annamalai hills. Tiruvannamalai is named after the central deity of the Annamalaiyar Temple, Annamalaiyar. The Karthigai Deepam festival is celebrated during the day of the full moon between November and December, and a huge beacon is lit atop the Annamalai hill. The event is witnessed by three million pilgrims. On the day preceding each full moon, pilgrims circumnavigate the temple base and the Annamalai hills in a worship called Girivalam, a practice carried out by one million pilgrims yearly.
6. Kanipakam
At a distance of 175 km from Chennai, Kanipakam is a hamlet and happens to be a famous pilgrimage centre located in Chittoor district of Andhra Pradesh. Well-known for the Varasiddhi Vinayaka Temple (Kanipakam Temple), Kanipakam is considered one among the top spiritual places to visit. No wonder folks flock to this ideal weekend getaways near Chennai for a day trip.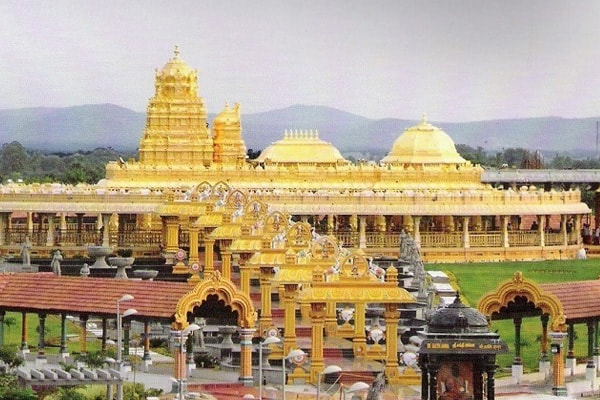 7. Arignar Anna Zoological Park
Located on the outskirts of Chennai 38 km away in Vandalur falling in Kanchipuram district, Arignar Anna Zoological Park is considered to be one of the finest zoos in India.  This is also a popular tourist hotspot where families go with children and is said to be one of the biggest in South East Asia. The park spans across an area of 510 hectares of land. The park hosts more than 100 species of animals and bird spices.
8. Gingee Fort (Near Vellore)
Situated 150 km from Chennai, Gingee Fort or Senji Fort in Villupuram District is one of the biggest remaining forts in Tamil Nadu. The fort was historically considered the most unconquerable and it was rightly termed the 'Troy of the East' by the British. It happens to be an important tourist destination to visit near Chennai and so happens to be a nice weekend getaway from Chennai & Pondicherry for a day trip.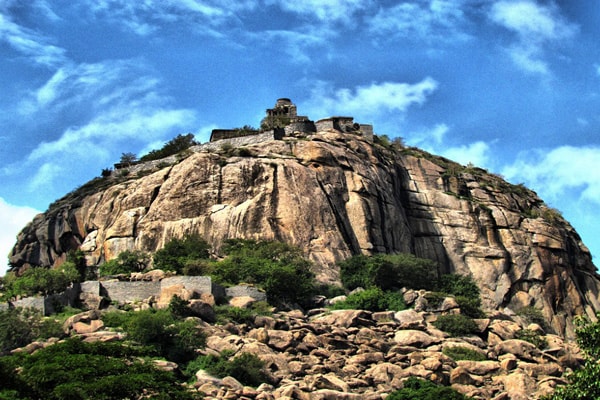 9. Kaundinya Wildlife Sanctuary (Near Horsley Hills)
Located 233 kms from Chennai, Kaundinya Wildlife Sanctuary is a popular sanctuary and an elephant nursery situated in Chittoor district of Andhra Pradesh. Established in 1990, Kaundinya is the only forest reserve in Andhra Pradesh for elephants in its expanse. It is home to around 78 elephants and other animal species like Cheetal, antelope, sambar, mouse deer, and several other bird species.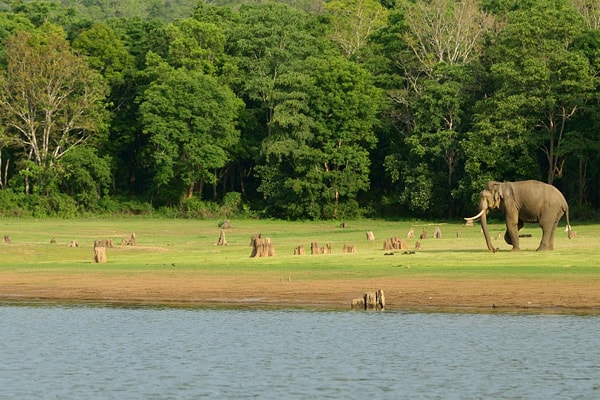 10. Pulicat Lake & Sanctuary (Near Srikalahasti)
This place is 88 km from Chennai, After Orissa's Chilka Lake, Pulicat Lake is the second major brackish lake in India. It occupies the border areas of Thiruvallur district in Tamil Nadu and Nellore district in Andhra Pradesh states. ISRO's Shirharikota space port separates the lake from the Bay of Bengal. No wonder it is an ideal weekend getaway close to Chennai.