The lovely city of Hyderabad also called the Pearl City, has an impressive history about the Nizam dynasty who were the rulers since the seventeenth century. The cultural ethos of the Nizams gives the city the much talked about monumental identity which has attracted both local and non-local tourists who wish to visit the nearby forts and palaces during weekends.
1. MAHABUBNAGAR – 134 KM FROM HYDERABAD:
A few hundred km from Hyderabad is Mahabubnagar district with numerous tourist attractions like Alampur, Pillalamarri, Jurala Dam, Koilkonda Fort, Gadwal Fort, Kollapur, Somasila, etc. This place was ruled by the Nizam of Hyderabad. The historical places can be covered in a couple of days.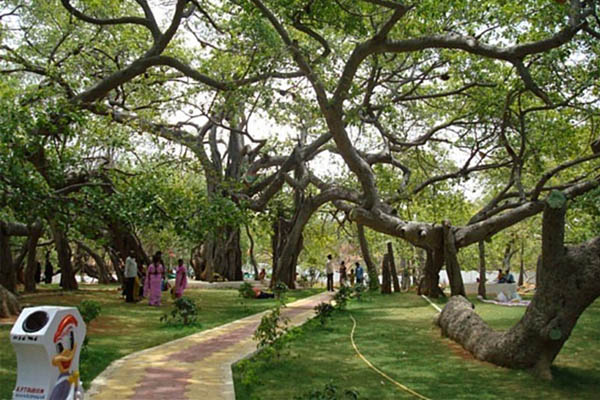 2. NAGARJUNASAGAR – 165 KM FROM HYDERABAD:
Nagarjuna sagar is home to one of the most talked about Buddhist centres in India and is an important  tourist destination in Telangana. It is famous for the largest dam of south India, the Nagarjuna Sagar Dam.  It also has a cultural advantage – it contains many archaeological sites and excavations.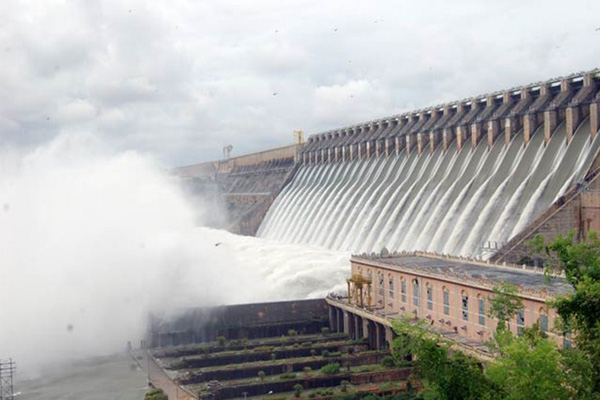 3. SRISAILAM – 213 KM FROM HYDERABAD:
On the southern bank of River Krishna lies the temple town of Srisailam. It is famous for the Mallikarjuna Swamy temple which is the most celebrated temple of Andhar and Telengana  and has its  ancient roots in 6th century Vijayanagar.  The ruler King Harihara Raya is credited to have built this great temple. Also the temple is considered to be one of the 12 Jyotirlinga temples devoted to Shiva.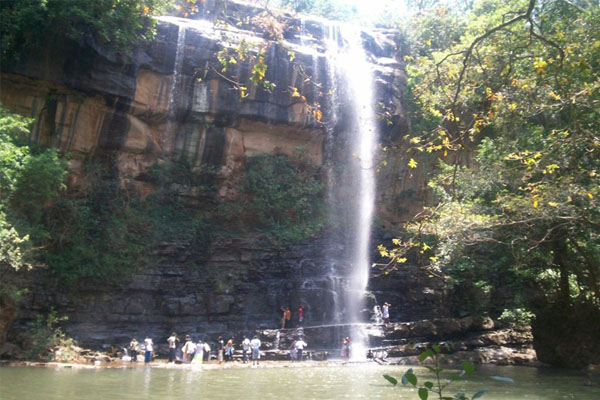 4. KURNOOL – 213 KM FROM HYDERABAD:
Kurnool is the old capital of Andhra Pradesh and is a lovely place which captivates you. It lies on the southern bank of river Handri and Tungabhadra, which flows through the state of Andhra Pradesh. This city is also considered as one of the entry points to major Hindu pilgrimage places such as the Shrine of Peta Anjaneyaswami, Birla Mandir, Nagareswarasawami, etc making it a cultural hotspot of the region.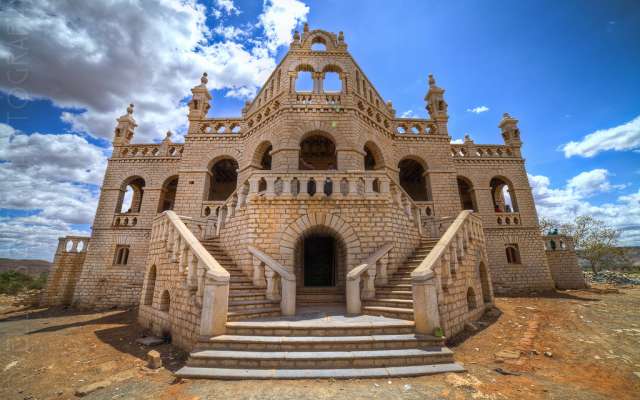 5. ADILABAD – 300 KM FROM HYDERABAD:
Located at a distance of 300 km from Hyderabad, Adilabad provides tourists a wholesome experience with its historical temples, monuments and stunning waterfalls like the Kuntala Waterfalls situated near the  Sahyadri mountain ranges. The Pochera waterfalls is situated in the thick forests where the river Godavari cascades from a height of 20 meters.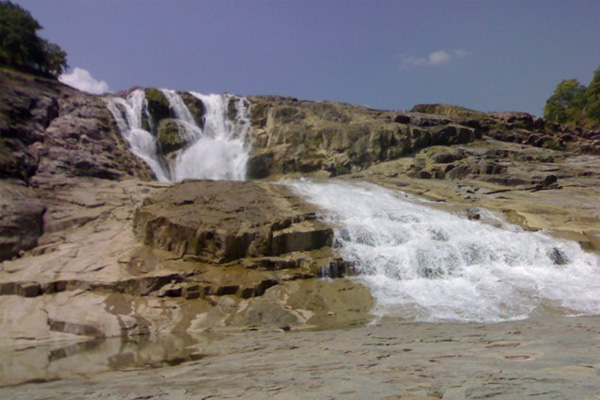 6. BELUM CAVES – 320 KM FROM HYDERABAD:
The Belum Caves is one of nature's rare wonders, not only is it  the largest and longest cave measuring 3,229 mtrs which is open for tourists in India, but it is also well known for its stalactite and stalagmite formations.  Belum Caves with its long corridors and fresh water galleries was formed naturally by the constant flow of underground water. The caves reach its deepest point known as Pataalaganga.
7. HAMPI – 370 KM FROM HYDERABAD:
A UNESCO world heritage site, Hampi used to be the capital of the Vijayanagar Empire. It lies on the banks of river Tungabhadra in Karnataka. The remnants of the palaces, temples and royal buildings, and reflects the affluence and splendour of the Vijayanagar Emperors.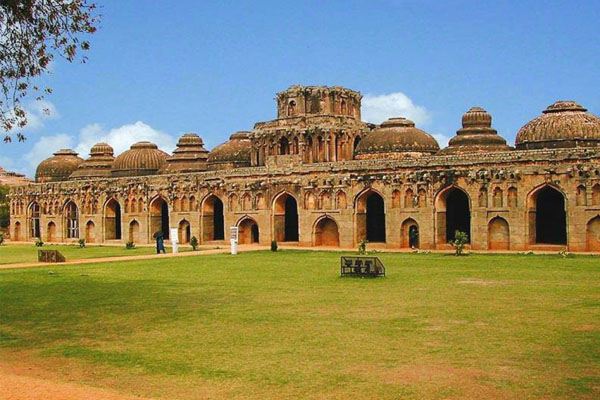 8. RAJAHMUNDRY – 400 KM FROM HYDERABAD:
Located west of Godavari River, Rajahmundry is considered to be the cultural capital of Andhra Pradesh. It is said that Telugu originated from Rajahmundry. The original rulers of the region were the Chalukyas. It has many temples like the ISKCON Temple, Markandeya Temple, Kotilingeshwara temple, etc. Moreover, an evening spent on the banks of the river Godavari is well worth the visit.
9. HORSLEY HILLS – 520 KM FROM HYDERABAD:
Horesly Hills is a scenic hamlet falling in the state of Andhra Pradesh and sits at an altitude of 4,100 ft. This tranquil hill station is an ideal summer resort for spending a relaxing vacation. It is blessed with dense forest and lush greenery and has many trees like Gulmohar, Allamanda, Reeta, Amla, etc.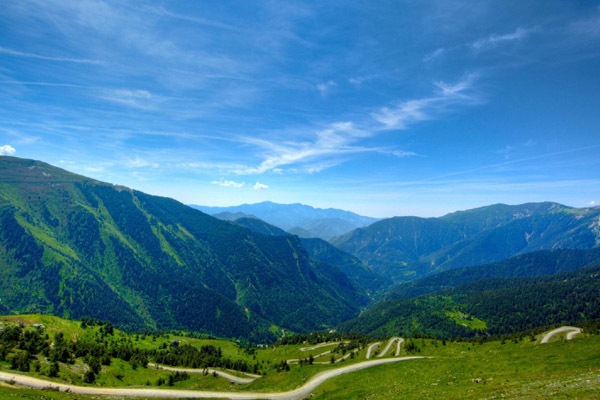 10. VIZAG – 580 KM FROM HYDERABAD:
Visakhapatnam, which is popularly referred to as Vizag, is a port city, located along the coastline of Bay of Bengal. Although considered to be an industrial town, Vizag has an amazing and vibrant culture and heritage. During the 18th century, the city was a Dutch colony. Today, Vizag balances it's past and present impeccably, making it an exciting and beautiful city to spend holidays. Vizag is gifted with natural beauty having hill ranges, virgin beaches along its coastline and plenty of greenery and many temples.
11.  WARANGAL – 147 KM FROM HYDERABAD:
This place grips the visitor in its old-world charm. located about 147kms away from Hyderabad falls now in the newly formed Telagana state. Once the capital of Kakatiya Dynasty, Warangal is well-known for its temple architecture and its mighty fort.
12. NIZAMABAD – 176 KM FROM HYDERABAD:
Nizamabad is an important tourist spot in Telangana and is situated 176kms from Hyderabad. The place speaks of rich Indian culture and scores high as far as having an enjoyable stay during the weekend break. Moreover, the ancient temple at Kanteshwar and its architecture along with the excellent flora fauna of the region creates a perfect balance between culture.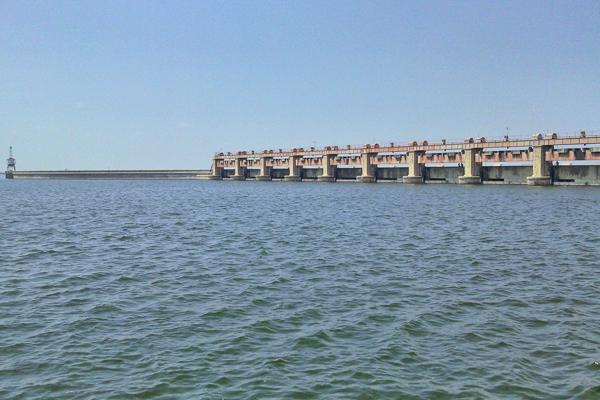 13. KARIMNAGAR – 158 KM FROM HYDERABAD:
Heritage is what makes Karimnagar tick. Its Pleasing architecture adorns the length & breadth of the city and one can half selfie moments capturing the glorious rich Indian culture. Karimnagar is situated around 158kms from Hyderabad and is a great weekend holiday idea for those who love architecture photography. Jagityala fort, Dhulikatta, Elagandal fort and Shivaram sanctuary are the top places to see around in Karimnagar. You must shop for metal with a filigree work on it from here as a memoir.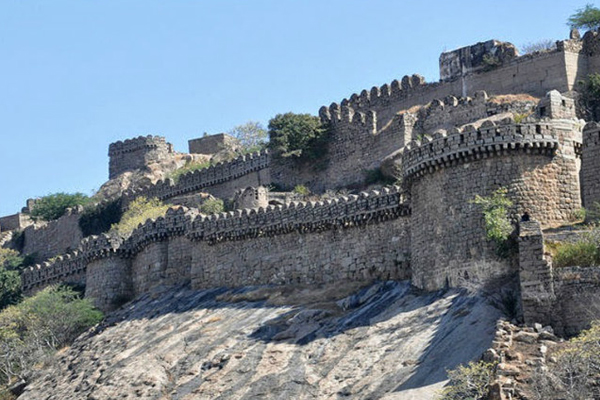 14. NALGONDA – 83 KM FROM HYDERABAD:
Old world charm is what fascinates visitors in Nalgonda, which is situated about 83kms from Hyderabad. The major attraction of the place is Nandikonda Village that is home to the ancient Buddhist monastery and pillared sanctum. Other than the ancient ruins, Nalgonda is a nice little town that provides a laidback weekend holiday relaxing your mind.