Living in the IT Capital of India is something to feel proud about But IT is not the only thing that Bangalore is famous for. In fact one can do a lot of exploring in and around Bangalore.  Hills, lakes, forts, waterfalls and  wildlife and  much more, are abundantly available, so do plan to visit, especially during the summer or the upcoming monsoons season.
1. Skandagiri
Let's start with the easiest one of all. If you are a roadie, then a road trip from Bangalore to Skandagiri will be a thrilling ride. There is a hill near Chickballapur which makes one feel as if it's a walk in the clouds.
2. Sangam
Sangama is the meeting of two rivers – Arkavathi and Kaveri (Cauvery). A breathtaking moment of water-rapids awaits you at Mekedatu. When the water recedes a bit, you can walk and cross the Sangam water. Or you have to take a coracle (Teppa) to cross Sangam.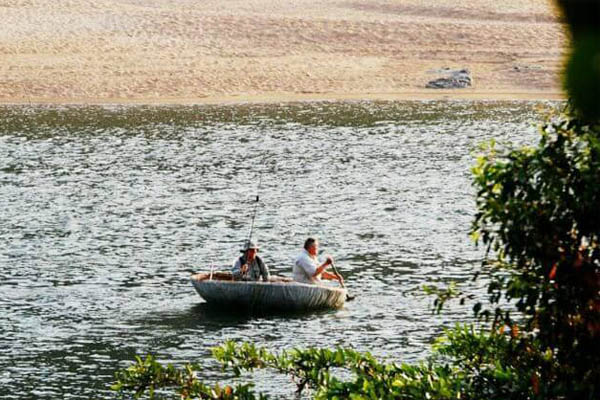 3. Mekedatua
Here the Cauvery River gushes through a narrow ravine. In fact, the gorge is so narrow that a goat could cross over and hence the name Mekedatu (Meke = goat, datu = to cross, in Kannada). Mekedatu is about 95 kms from Bangalore and you can drive only upto Cauvery Akravati Sangama.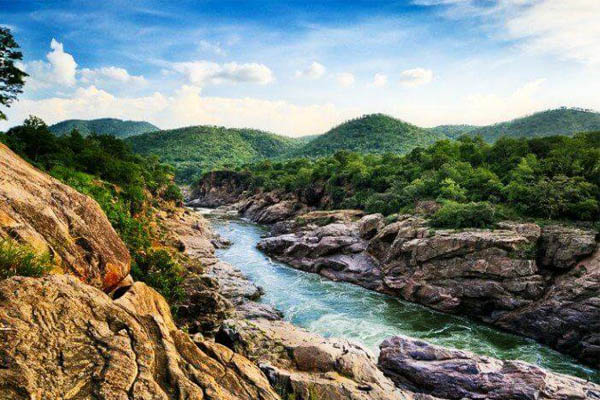 4. Avalabetta
A hillock with beautiful rocky sightings from the top, Avalabetta has many temples overlooking the surrounding beautiful scenery. This is a fantastic place for nature lovers and makes for a superb road trip from Bangalore. Avalabetta is about 90 kms from Bangalore off the Bellary road.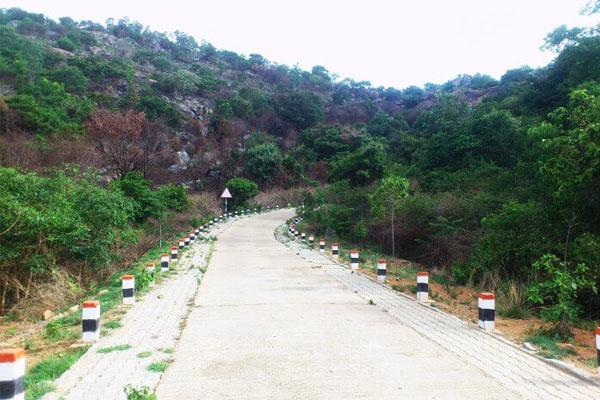 5. Ranganathittu
On the periphery of Srirangapatna after a few hours drive from Mysore is the Ranganathittu Bird Sanctuary. It is a landmass sitting on the river Cauvery and it is spread on an area of 40 acres. The sanctuary is a collection of six nesting sites and was declared a bird sanctuary in 1940.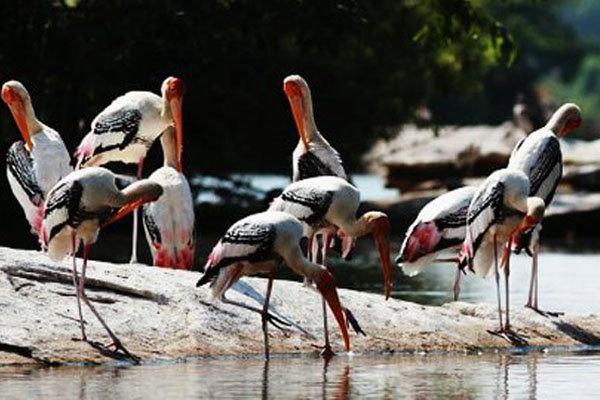 6. Lepakshi
Lepakshi is a cultural hotspot  having  many mesmerizing archaeological sites and stunning ancient temples. Lepakshi is a small temple dedicated to Papanasheshvara and is worshipped by locals since ages.
7. Sakleshpur
Sakleshpur is a hill station in Hassan district. Folks who prefer to have a peaceful time out in the wild and be amidst nature must visit  Sakleshpur.
8. Wayanad Via Bandipur
Wayanad mimics a rainforest and is a UNESCO heritage site, having diverse flora and fauna. Elephants crossing are a common sight. Many tribes inhabit this mountainous region that forms the southern part of the Western Ghats which gives this place its distinct original flavour that one craves to experience.
9. Ooty
It was the summer capital of the British Administration and so was rightly called the Queen of Hill Stations. Ooty is the most popular hill city in South. Its botanical gardens are world famous, and boating on the lake is a place where many honeymooners celebrate their togetherness. One can drive along the Mysore state highway from Bangalore which passes through the forest reserve areas of Bandipur and Masinagudi in order to witness the wild side of this region.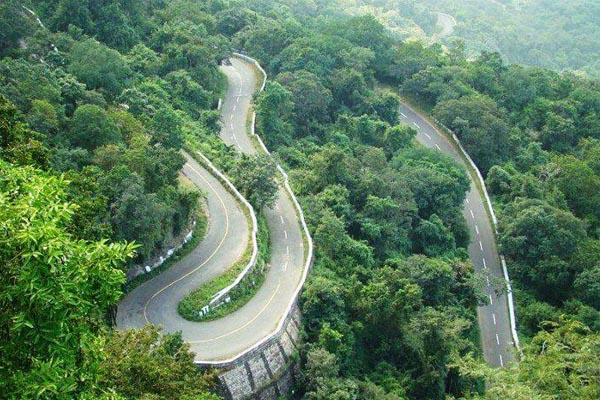 10. Coonoor
Sitting high above the southern plains, Coonoor complements Ooty as it is smaller and quieter.
This place has many beautiful heritage hotels and homestay accommodation. Also, a visit to the nearby tea plantations is a must. One can marvel at the mountain views and the beautiful sunsets.
11. Coorg
Enjoy the heavenly scenic view on a road trip from Bangalore to Coorg. Coorg is called the "Scotland of Southern India". This beautiful town spans across many stretches of coffee and tea estates along with plenty of Spice Gardens.
Feel one with nature as one experiences the magnificent Kaveri River that flows over the rocks amidst trees & bushes.

12. Kudremukh
Kudremukh is popular for its picturesque setting,as it is situated among the picturesque mountains and is full of lush greenery having many plant spices. This Place was named after the characteristic Hosre-face shaped peak.

13. Hampi
For those who like ancient history must do a road trip to Hampi. This historic place falls in the state of Karnataka, the remains of the royal palaces, temples and buildings continues to be a crowd puller, reflecting the rich and royal legacy of the Vijayanagar empire.

14. Agumbe
Visit a wonderland called Agumbe, this place became famous due to its mention in Malgudi Days based on R.K Narayan's novel. It is also called the Cherrapunji of South India since it receives a good amount of rainfall making the place look lush green.This greenery is what attracts the visitors moreover the charming sunset adds to the beauty of this place which is truly a treat to the eyes.

15. Badami
Badami is well-known for its glorious rock -cut cave temples, and reddish Rocky Mountains. its backstreets have a yesteryear's charm and as one passes by one can explore old houses, wooden architecture and the rare Chalukyan remnants.

16. Karwar
This is the Costal town in Karnataka bordering goa and a road trip from Bangalore will be a thrilling ride which partially happens over the seaside highway. Karwar town sits on the banks of the Kali river. This towns faces the sea & and the Western Ghats on either side. The place is also home to many plant and bird species and the nearby cotigoa forest reserve is a mecca for an amazing variety of Flora & fauna.