Doing something different is always an interesting option and this applies to trekking as well. So why go for a day trek? Instead we recommend a night trek for those looking for something different.
Here is a word of caution – Night trekking is only recommended for experienced trekkers who have done at least 7 treks before. Don't forget your headlamp!!
1. Ghangad Night Trek
Ghangad is a lovely fort located at the centre of the Tamhini Ghat. It is a relatively modest trek but still it provides the best thrills and some breathtaking views from the summit point of the fort.
2. Kenjalgad Night Trek
Kenjalgad is a wonderful fort situated to the south of Pune near Bhor. During its glorious days it was also called as Ghera Khelanja and Mohangad.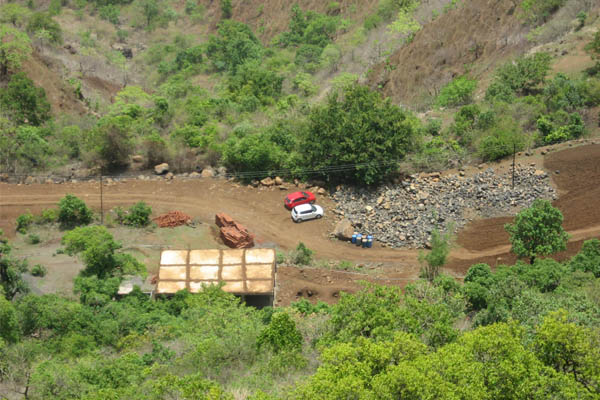 3. Mighty Harishchandragad
Harishchandragad is a hill fort in the Ahmednagar region and a very well-known trekking zone. The fort mountain along with, Tolar Khind, Malshej Ghat offers the best trekking moments that a trekker can wish for.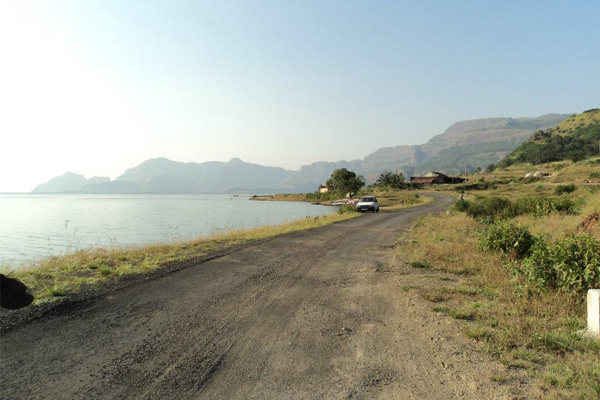 4. Rajgad Night Trek
Rajgad fort which is located near Katraj sits at an altitude of 4,250 feet and offers amazing  views of the Sahyadri hills. Also the Sinhagad and Torna forts are clearly visible from Rajgad.
5. Torna Night Trek
Torna fort located in Pune district is considered the most interesting fort in Pune. The altitude of Torna from sea level is 1,405 metres and offers a breathtaking view of Sahyadri hills. Once at the summit point one can explore much more.
6. Malhargad Night Trek
Malhargad is a lovely fort located very near to Pune and makes for a perfect one day night treks. Although some of  the monuments are a bit decrepit, the surroundings are very spectacular and makes this fort worth the visit.
7. Salher Night Trek
Salher is the tallest fort in Maharashtra which provides magnificent views of the Baglan mountain range in Nashik. This fort has a very good historic significance so it will impress nature lovers as well those who like history.
8. Night Trek and Camping at KothliGadh
This place is near Karjat region and is locally known as the fort of Peth because the village of Peth is situated at its base. This place has a cluster of caves carved in huge rocks. The trek commences from a small country road off the main road. The road to the Peth village is a muddy road with stones and it is uneven for motor transport plus it's an uphill climb towards the fort so instead of walking on a sunny day which can be very tiring a night trek makes it all the more enjoyable.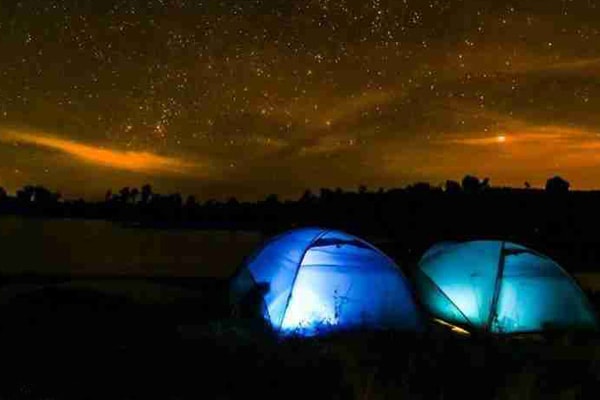 9. Kalavantin Durg (Kalavantin's Fort)
Kalavantin Durg (Kalavantin's Fort) is located between Matheran and Panvel, and oit sits at an altitude of 2,300 feet in the Western Ghats. It is located on a plateau very close to Matheran, but unlike Matheran Praba fort does not have a good source of water supply. It was known as Muranjan until it was taken over and renamed by the Maratha forces under Shivaji's rule.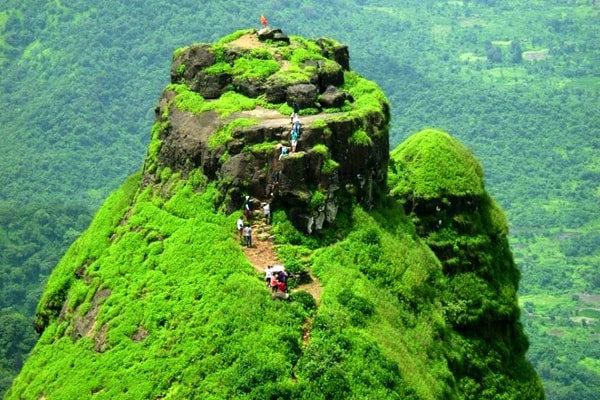 10. Rajmachi Night Trek on Full Moon Night
Trekking distance from Lonavala Station. Rajmachi fort is a tactical fort overlooking Borghat, which was a trade route once upon a time. Rajmachi peak has dual fortified structures – the Shrivardhan fort and Manoranjan fort. One can even have a nice Dip in a Pond situated at walking distance from the nearby Village, the trail to pond leads to a cool patch of greenery.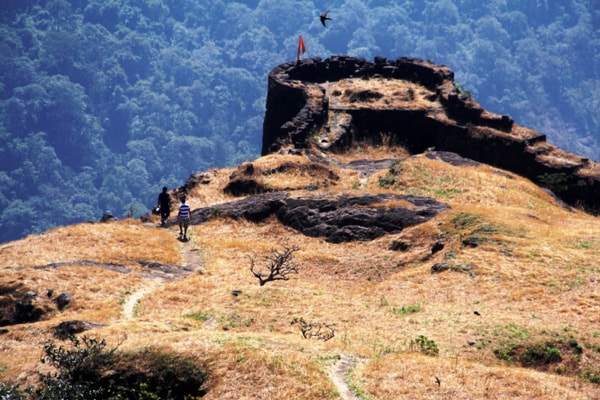 11. Night Trek to Matheran via Garbett Point
Matheran is the most marvellous hill station in Maharashtra, it spans across an area of 8 square kilometers in Sahyadris. This beautiful place was found in 1850 by Hugh Poyntz Malet, the then collector of Thane district. Garbett point is situated on South-west side of Matheran with a scenic view of the plateau making it a ideal zone for night treks.