Nature enthusiasts who enjoy trekking through long, twisting trails and enjoy being lost among the lush, green landscape would love to be in a city like Bangalore which is so close to some of the best hotspots that nature has to offer.
1. Karighatta Trek
Travelling on the famous Mysore Road through Srirangapatnam gets you to this trekking spot which is located 100 km from Bangalore. Here kayaking is also a most sought-after attraction as it happens on the Cauvery river.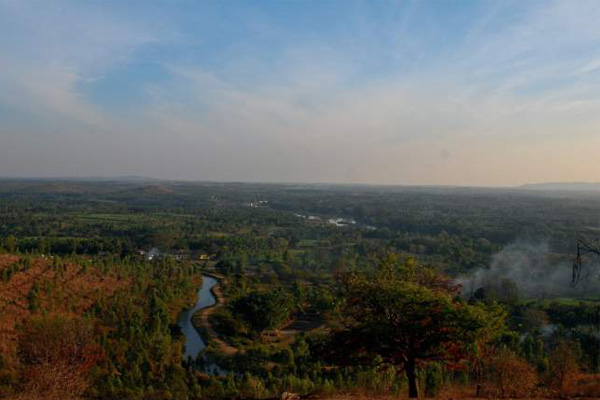 2. Ramadevara Betta
Located approximately 50 km away, is this perfect location for rock climbing and rappelling. Also for the not-so-adventurous ones, one can walk up the trail and then rappel down. This place has a natural pond between the two adjacent hills at the top where rainwater gets harvested. Also it is famous for its ancient temple with statues of Rama and Sita.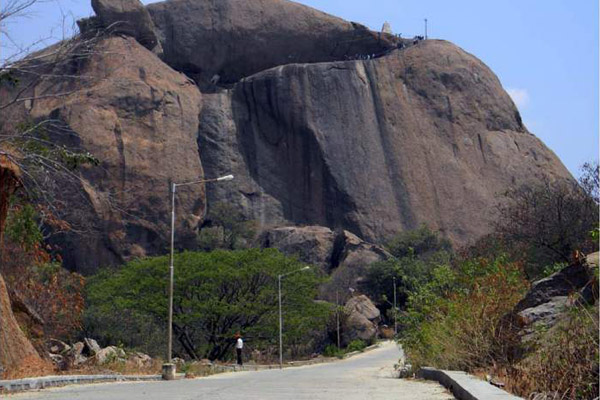 3. Ranganatha Swamy Betta
Some places have this unforgettable spiritual bliss that gives one inner peace… well  one such place is Ranganatha Swamy Betta that also doubles up as a trekking trail. At the end of the trail is   Ranganatha Swamy  temple. It is 60 km away from Bangalore.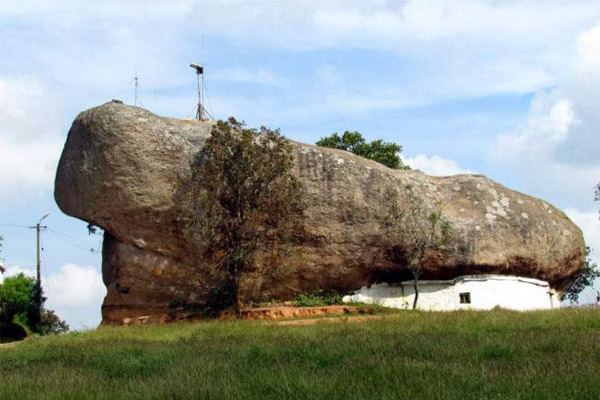 4. Anthargange
Only an hour's drive from Bangalore, Anthargange has a mountain formed by rocks and  it also has natural springs. The dense forest at the foot of the hill offers a short and enjoyable trek which is what  busy Bangaloreans look forward to always.
5. Nandi Hills
Located just 60 km away from Bangalore, this destination lures both nature enthusiasts  as well as an adventure lovers who have made it the preferred weekend getaway. Nandi Hills provides a plethora of trekking opportunities and offers a great deal of cultural pursuits. At the top, is the famous Yoganandeeshwara Temple which contains a stunning statue of a seated Nandi (the bull) at its doorstep.
6. Savandurga
Savandurga is about 60 km from Bangalore. Situated at 4220 ft it is the largest monolith in Asia. Its twin peaks are called Karigudda and Biligudda. It contains the ruins of a fort. Beautiful migratory birds can be seen here.
7. Vanakebe Falls
Vanakebe Falls represent the force of water at the command of gravity and offers you an amazing view. The trek to the fall takes about an hour or so. However it is better to avoid trekking here during the monsoons, as the place becomes a breeding ground for leeches.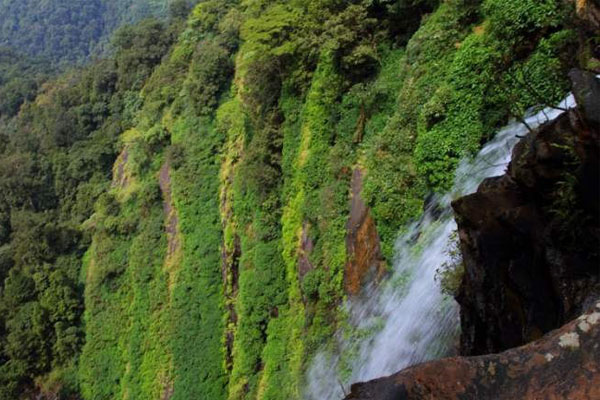 8. Kodachadri
At a height of more than 3000 feet above sea level, Kodachadri is the tallest peak of the region. It is believed that Guru Shankracharya used to mediate here for days together.  The trek takes about 6 hours and the surrounding waterfalls and natural vegetation makes the trail all the more stunning.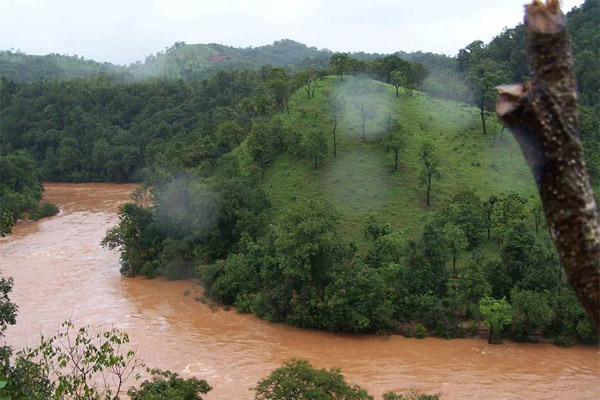 9. Kunti Betta
The Kunti Betta, about 123 km from Bangalore, presents a fantastic terrain for trekking and is one of the most popular places for trekking near Bangalore. From granite boulders and rocks to grasslands, you will come across different terrains while trekking up the Kunti Betta.

10. Ramanagara
If you are an adventure lover, the amazing rocky hills of Ramanagara will entice you to indulge in rappelling and high rope traversing. One can discover the place by going on cave exploration, camping, etc and various other fun filled activities that will make the trip memorable.
`
11. Makalidurga
Makalidurga is known for its serene beauty and wonderful surrounding. Thus, those looking for a break can escape from the hustle & bustle of city life. The one good thing about Makalidurga is that it is surrounded by the River & cliff which gives an opportunity to avid photographers to test their Camera skills.

12. Bheemeshwari
This place sits amidst a trinity of waterfalls and is on the peripheral area shadowing Cauvery river. Bheemeshwari is one of the most well-known trekking zone close to Bangalore. It falls just over 100 kms from Bangalore.and provides a variety of adventure opportunities such as nature walks, trekking.The lush greenery around it makes Bheemeshwari an ideal place for trekking.

13. Kotebetta Trek
This place is a mecca for nature with a lot of coffee estates and one can hear the tender chirpings of many bird species as one walks across the trail. Here one also witnesses the breath-taking view of the surrounding mountain ranges. No wonder this place happens to be the most sought after place for trekking