The city of Mumbai is called the 'Maximum City' and the city never sleeps with activities happening night and day.
1. Sailing
If want to do something different then sailing is for you. The Sailing Club of Mumbai offers you an adventure like you have never experienced ever. Sailing along the Mumbai shoreline takes you as close to the old lighthouses which make for an unforgettable experience. The sea gulls totally captivate you, making it an event to remember.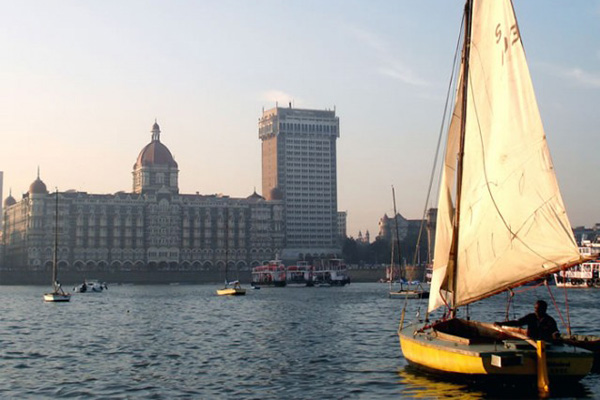 2. Para-Motoring Flight
Now this is not your average kind of an adventure. But 10 minutes of flying in a small craft is pure fun to anyone who undertakes the para-motor flight. The thrill and joy of looking at the city below, changes your perspective and soaring like a bird at 500 feet in an aircraft without doors is something that you will remember for a long time.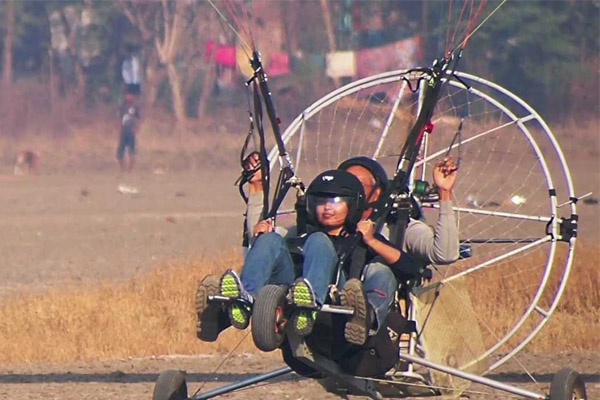 3. White-Water Rafting
Want to  have some aqua fun then head to Kolad, which is the white-water rafting hotspot close to Mumbai. It lies just 100 kilometres from Koladand  is easily accessible from Mumbai via road and train.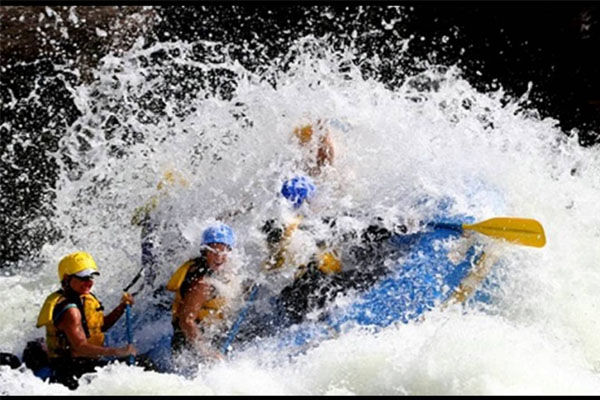 4. Sea Kayaking
Off late Mandwa has gained quite a name for becoming a haven for water sports near Mumbai. What was once upon a time, just a small hamlet, is now a major water sports zone buzzing with canoes and kayaks. So let's hit the water!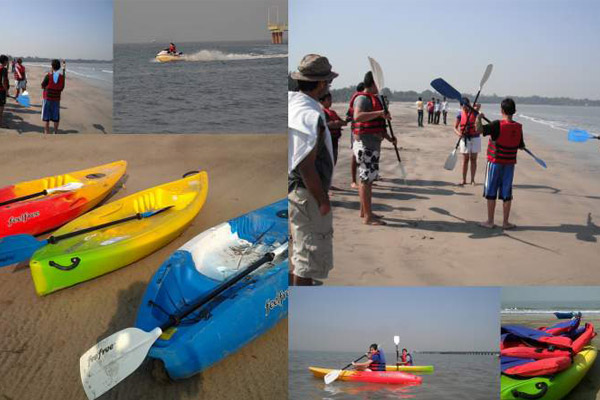 5. Scuba Diving
Hold your breath, literally!  Scuba Diving is all about breathing underwater using an artificial breathing apparatus. As hard as it may sound, Scuba Diving is the most satisfying underwater adventure. The Malvan Diving School teaches adventure enthusiasts the basics of diving, the technicality of using SCUBA equipment and the Diver's Sign language. Scuba diving allows you to explore the wonders of marine life making this a once in a life time experience.
6. Snorkeling
A lighter version of SCUBA DIVING is snorkeling. This for those who want to explore the deep seas and is a major adventure activity in Malvan. It involves swimming on the brim of a water body. The diver wears a diving mask, a U-shaped tube called a snorkel and usually also wears swim-fins. It is possible to view the ocean bed and it is an awesome experience if you are near a coral bed.
7. Glass Walking
This is a therapy of sorts as one is conditioned to walk on pieces of glass and taught how to balance one's weight over the sharp edges. Glass walking is not for the weak hearted. One is also taught to train the mind and body to maintain an equilibrium which prevents one from getting hurt.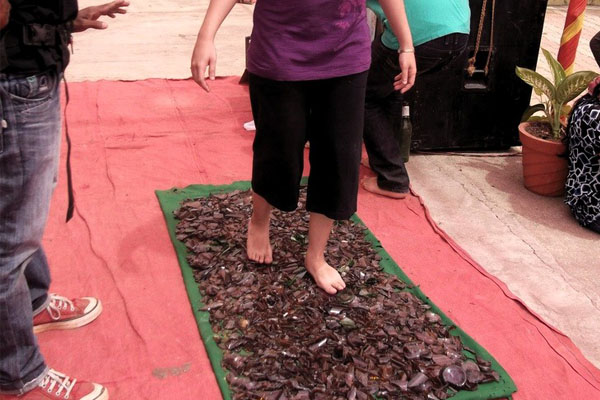 8. Jet Skiing
Many of us have driven a scooter or a motorcycle on the road. Well the same is done on water by riding on a jet ski which is an aerodynamic boat that is propelled by means of water suction. It offer a thrilling ride and is fun to zoom over the water. No wonder Jet Ski water sport is so popular in many costal adventure spots such as Mandwa, Alibag and Kihim beach.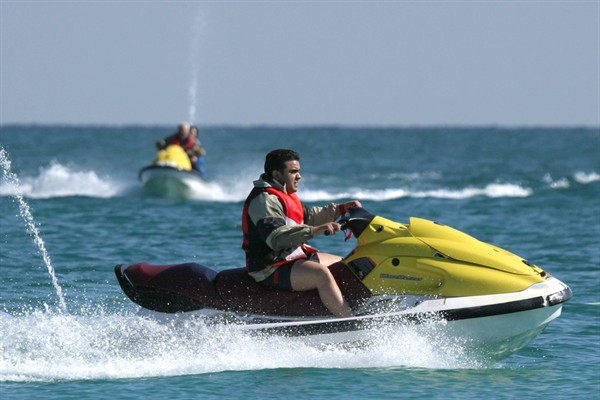 9. ATV Ride
Driving on the road has restrictions, but what if the rules get bent a bit? Well that is exactly what ATV riding is all about. ATV quad bikes are pretty cool to ride and as the name suggests it can ride on any terrain without any traffic rules and all riders can show off the wild side of their riding. ATV riding happens at Della Adventure zone which can be found on the Mumbai Pune route!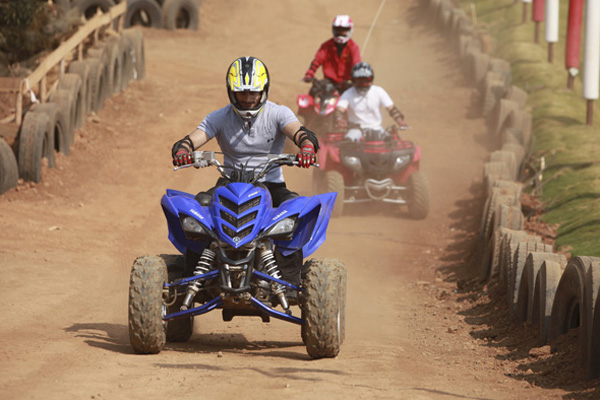 10. Flying Fox
Here is something novel when it comes to adventure that is sure to make your heart pound! Yes, it is the Flying Fox at Della Adventure – the longest in India measuring a good 1,250 feet. Harnessed onto a cable, the ride loops to the other end at a massive speed which makes you feel to have lost a heartbeat or two!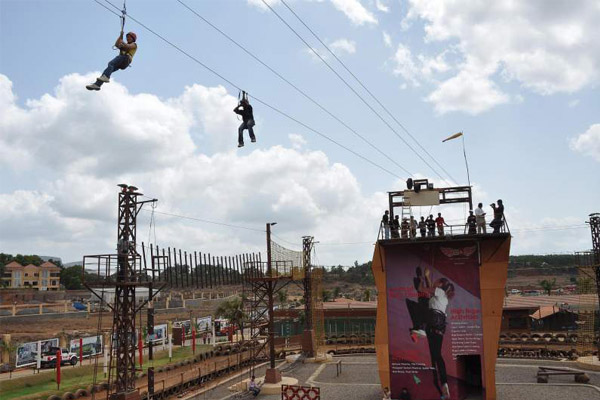 11. Bungee Jumping
If you want to Experience the term "Free fall" in reality then bungee jumping is the only option.Bungee Jumping is a sport in which one is made to jump from a certain height by using an elastic rope tied to the body of the jumper & so one does not feel gravity while falling from that height. Lonavla is one of the best and safest bungee jumping spots in India.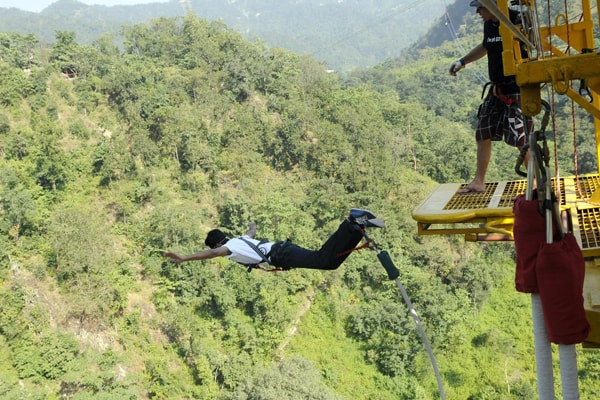 12. Paragliding
Soar into the blue yonder & give your passion the wings it deserves. Take thrill while Paragliding over Kamshet on the height where birds fly. Cherish the adventurous moment of being in control of your freedom to fly freely.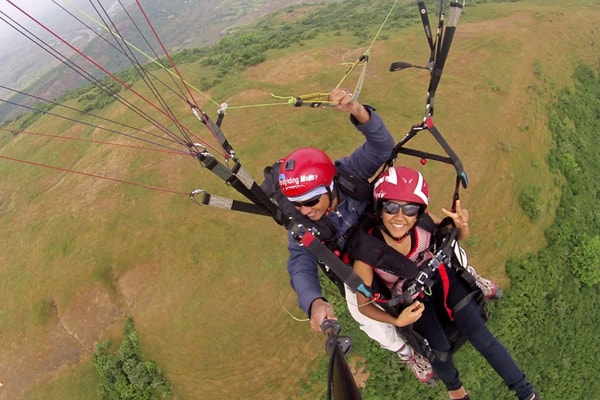 13. Mountain Biking
Biking on the mountains is the most cherished sport. The experience of riding a bike on a rough terrain high up on the breezy mountains is quite a feeling. The only thing this sport requires is precession and accuracy. Lonavla & Mahableshwar offers many avenue for Mountain Biking.
14. Rock Climbing
Afraid of heights, then this sport will help you to overcome your fear of heights. Climb up Rocky Mountains & give it all that you have got. This sport will keep you mentally & psychically fit. Many places in & around Mumbai are good for Rock Climbing.
15. Hang Gliding
Fly like a bird & see the earth beneath you. Hang gliding involves a huge Kite airframe to which the person flying is harnessed. Certain hilly regions around Mumbai are where Hang Gliding happens.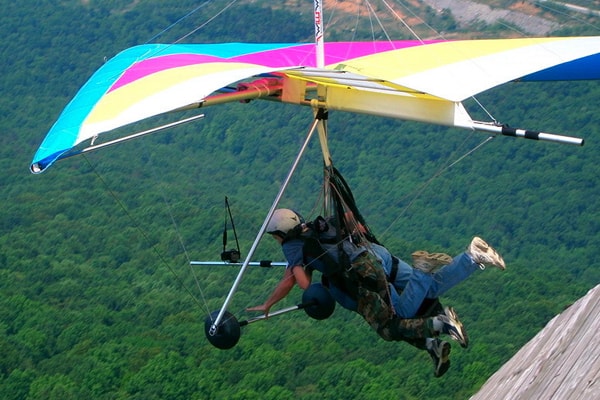 16. Angling
Fishing is really an interesting sport. This sport involves fishing done with the help of an angle or hook. Proper technique and alignment of angle is necessary. Bhima River and some water bodies near Lonavla & Khandala are very popular places for anglers especially during weekends.