Mumbai being a Maximum City has an ultra fast pace. So here is a list of picnic spots near Mumbai which can be enjoyed as a day trip. We have listed out the ones which are close to Mumbai for those who cannot afford to have a long vacation but still want an exciting weekend getaway.
1. Chilling at Manori
Manori island lies close to the popular Gorai beach and is usually the less crowded of the two. Not much of swimming and water sports happen here. It is also called mini Goa, and just like Goa it is also beautiful and peaceful, with budget resorts which include play areas for children.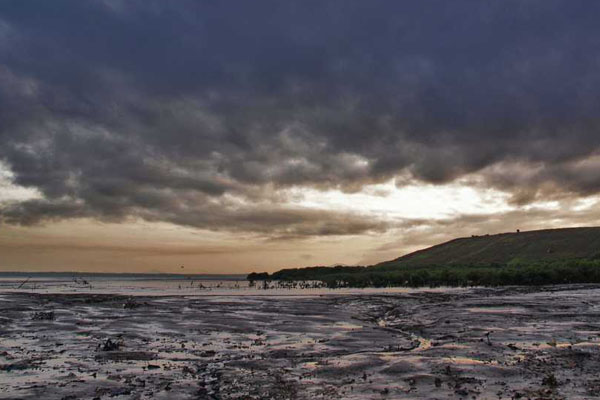 2. Wine Tasting at the Sula Vineyards
Visit the Sula vineyard and an extended visit to Vaitarna dam will be worth the trip. Driving along the expressway is simply delightful and it normally takes 3 hours to reach Sula if one were not to stop in between.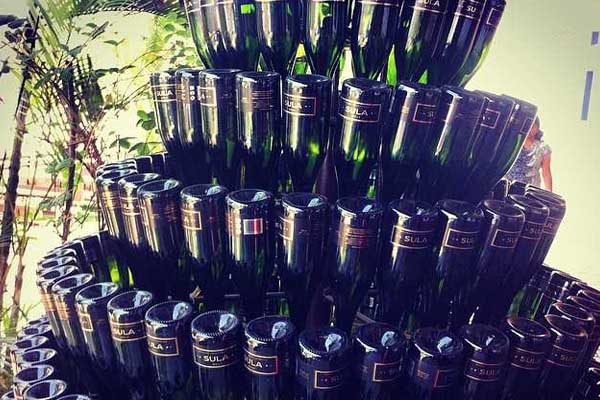 3. Shop Hopping in South Mumbai
Fashion Street is where street shopping is at its best, giving shoppers a wide variety of options to choose from. Apart from the above there are many other street markets in South Mumbai (also lovingly called SoBo), and Colaba Causeway. One can find old books, colourful jewellery, antiques and clothes. In fact as one steps into the pretty lanes of the market, it takes a couple of hours before your shopping is done.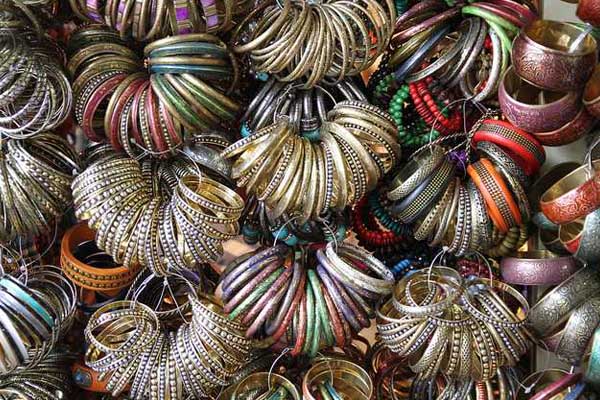 4. Lavasa: India's First Planned Hill Station
Considered to be India's first planned hill city, Lavasa is based on the Italian town of Portofino. It has a well-developed infrastructure with lovely residential and commercial spaces, public amenities and markets.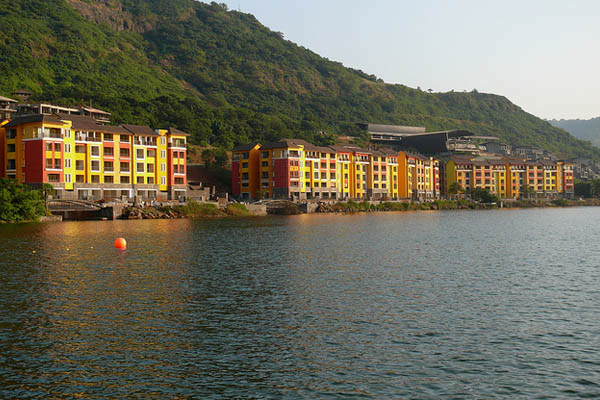 5. Exploring the Fort at Rajmachi
Rajmachi fort which lies very close to Lonavala, is a perfect destination for a one-day trip from Mumbai. The attractiveness of this place is at its summit point during the monsoon season, and that makes it the ideal time to visit Rajmachi.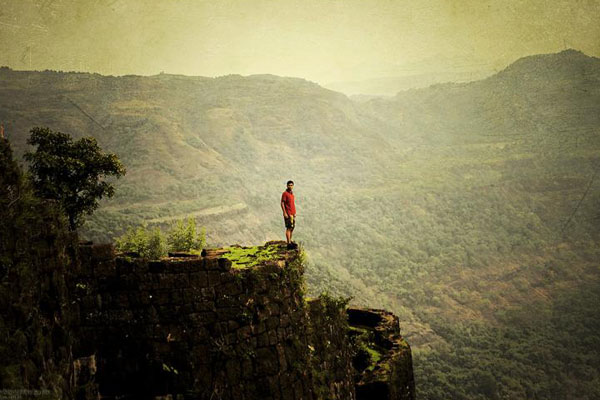 6. River Rafting at Savarkut Village
Situated 130 kms from Mumbai in the Sindhudurg district of Maharashtra, is Sarvakut, a well-known place for river rafting.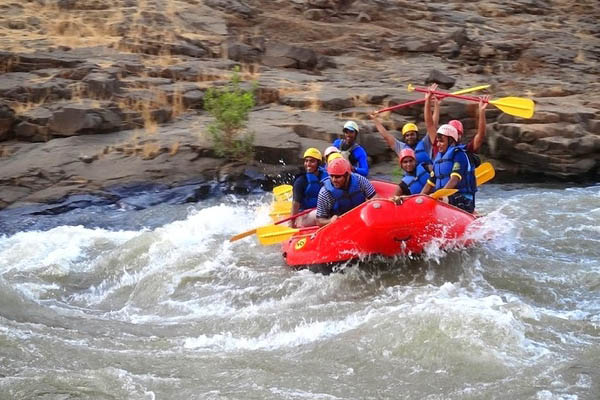 7. Essel World
This is the Disneyland of Mumbai. A preferred picnic spot among adults and kids alike, Essel World is one of the best places for a nice family time and it requires just a day to enjoy the theme park.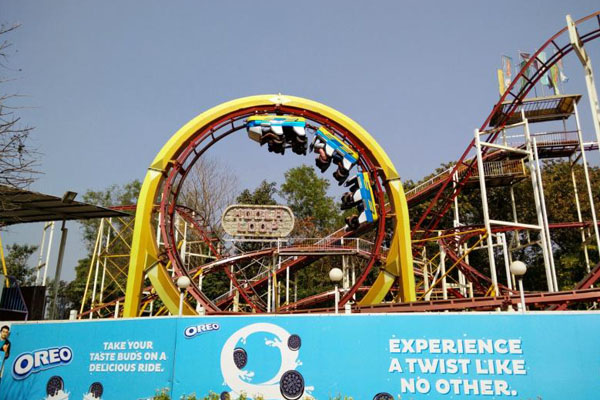 8. Paragliding at Kamshet
Kamshet, is rightly called the 'paragliders' paradise', and is just a few hours of drive from Mumbai.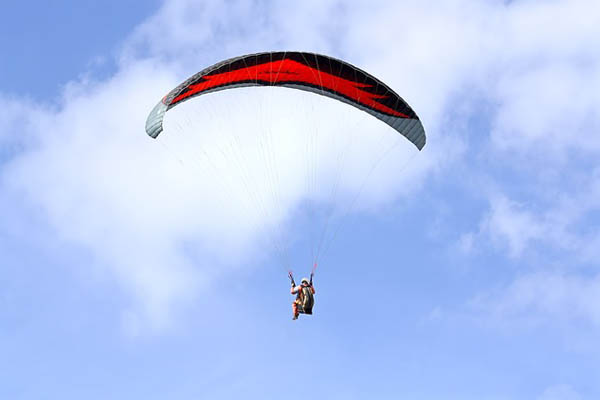 9. Imagica
Among the many picnic spots along the Mumbai-Pune expressway is Adlabs-Imagica which is the 'new kid on the block' when it comes to theme parks as it was opened in 2013. It has India's largest floor-less roller coaster and many fun rides to suit various age groups. Apart from the rides there are numerous restaurants and shopping places too.
10. Malshej Ghat
Blessed with green hills and countless waterfalls, Malshej Ghat is a picturesque hill station located very close to Mumbai. A nature lover's paradise, it is an ideal spot for a day trip.
11. Elephanta Island
This  place is an small island  in the middle of Arabian sea  a short distance from the  Bombay harbour. It takes just about an  hour-long ferry ride from the Gateway of India The Elephant caves are rock-cut architecture and has been dated to between the 5th and 8th centuries, representing the Shaiva Hindu sect, dedicated to the Lord Shiva.
12. Karnala
For Mumbai's Nature lovers there is no better place than this place which  is just about  60 km south of Mumbai. It is home to over 222 species of birds of which 161 are resident species. he sanctuary is also home to 114 species of butterflies. The Karnala fort is located on the top of the hill in the sanctuary. It is about 1hr. medium hard trek to Karnala fort. There was a sighting of a leopard at Karnala.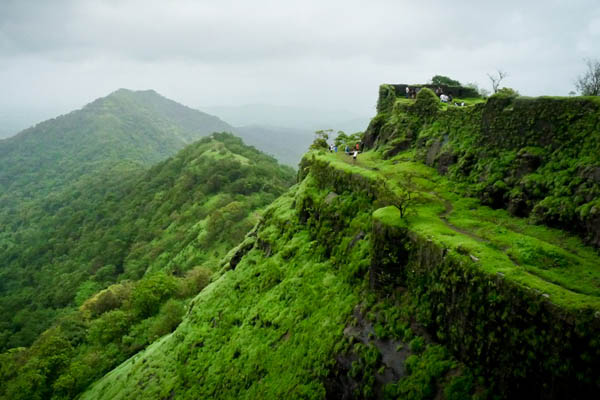 13. Sanjay Gandhi National Park
Mumbai is blessed to have a Green Forest amidst it's  Concrete Jungle. what is Amazon for the world is Sanjay Gandhi National Park to Mumbai. It is a acres of forest cover with abundant of flora and fauna surrounded by tropical forest cover of the northern hills, this the green Spot  Mumbaikars. One can spot  butterflies hovering  in the gardens and deer crossing the roads.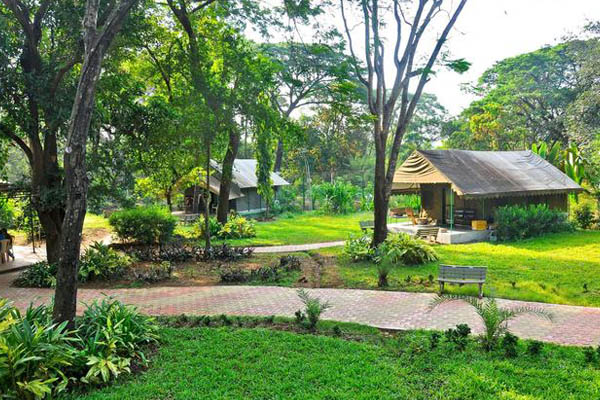 14. Kashid
This sea side place is famous primarily because of its white sand, blue seas, green mountains, rice fields, and streams of rivers. Also there are not much hotels in this region so one can stay in cottages owned by local people and the guests are served with delicious local sea food. For lunch or dinner Konkani fish thali is a mouth-watering delicacy one should definitely try.
15. Kaas Plateau
Designated as a biodiversity site by UNESCO, Kaas Plateau is heaven on Earth as it hosts a variety of seasonal wild flowers and numerous species of butterflies. Thus this meadow of flowers makes it a perfect weekend picnic spot from Mumbai.