'A promising commercial hub with kind-hearted people who enjoy being socially responsible', is how one would describe Ahmedabad and its people. Also the 'commercial hub' tag has not made an Ahmedabad a killjoy when it comes to enjoying life with family or friends.
1. Maniar's Wonderland
Every city has a theme park and Maniar's Wonderland is Ahmadabad's fantasyland. Maniar's Wonderland is a quick drive from Ahmedabad. It has a Snow Park which has igloo-type snow shelters with the snowman greeting all the kids. Plus it has those buggy rides and other attractions like the aqa roller which allows children to play over water without getting wet. It is a good to have wholesome fun with the family and kids.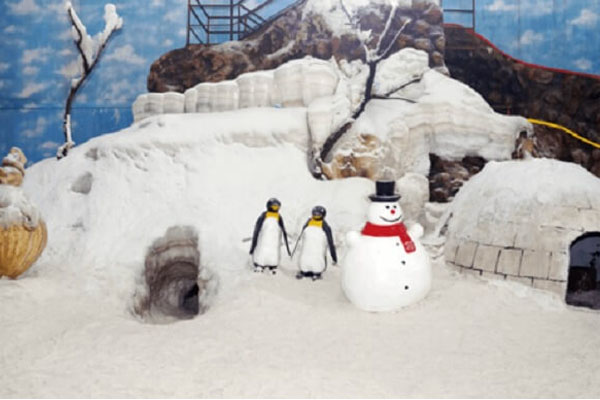 2. Adalaj ni vav
Adalaj ni Vav or Adalaj Stepwell, is a striking example of Indo-Islamic fusion architecture work. Historically such wells were popular to quench the thirst of travellers or served as refuge spots for pilgrims on the trade route. So a visit to Adalaj ni Vav is great to understand how important such stepwells were during those olden days of kings and queens.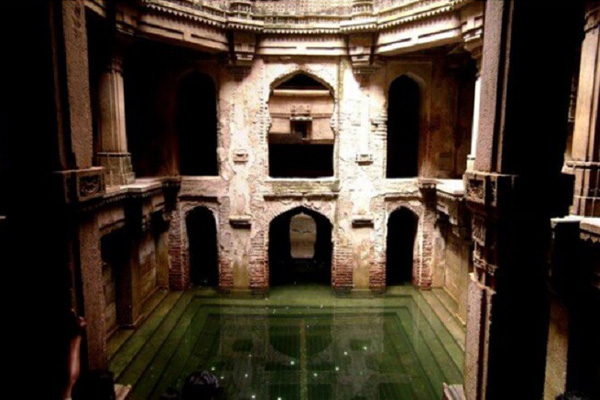 3. Indroda Nature Park, Gandhinagar
Regarded as India's Jurrasic Park, it is run by the Gujarat Ecological Education and Research Foundation (GEER), and is the only dinosaur museum in the country. This natural history park is located on the banks of the Sabarmati, making it is a unique picnic hotspot for kids and those interested in science and nature. It is home to one of the largest collection of dinosaur fossils and eggs in the world.
4. Akshardham, Gandhinagar
The green city of Gandhinagar is home to the famous Akshardham temple. This temple is made up of remarkable pink sandstone and is devoted to Lord Swaminarayan.
5. Thol Bird Sanctuary
What was once an Irrigation Tank in the Mehsana district of Gujarat, has become a freshwater body and a bird sanctuary. This huge lake serves has a habitat for various birds and is a popular picnic spot near Ahmedabad. This sanctuary is also a place where one can spot the world's tallest bird, the Sarus crane and a lot of other migratory water birds.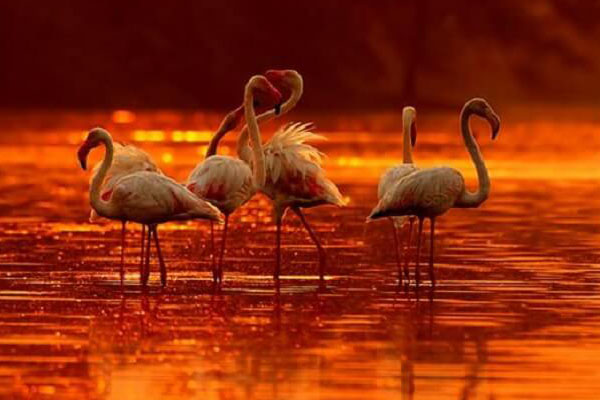 6. Zanzari waterfalls
The Zanzari Waterfalls is located on the river Vatrak in Dehgam. It is a collection of rapids with the main cascade point at about 25 feet high. Since it is close-by, a day trip is also possible.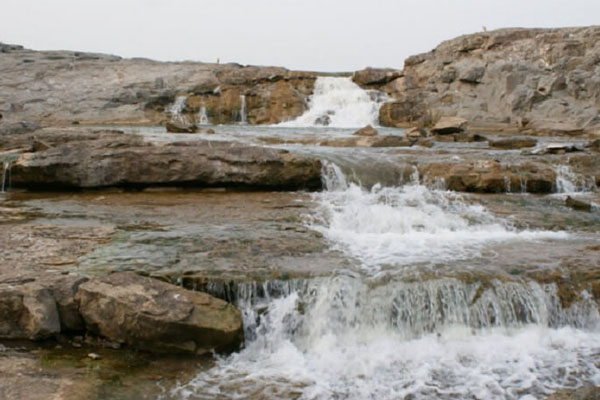 7. Tirupati Rushivan Adventure Park, Himmatnagar
This place has earned the reputation of being Gujarat's biggest amusement and theme park, Tirupati Rushivan Adventure Park is a well known picnic spot near Ahmedabad.
8. Polo Forest
This is a haven for nature enthusiasts. The Polo forest in Vijaynagar is gifted with captivating natural beauty. It is has mountains all around it which makes it quite a scenic spot  and the Harnav River running across the area makes it serene picnic spot.
9. Lothal
For folks who like ancient culture or Anthropology then Lothal is once such historic place which is open to visitors and is a great one-day picnic venue. Lothal is the southernmost outposts of the Indus Valley Civilisation.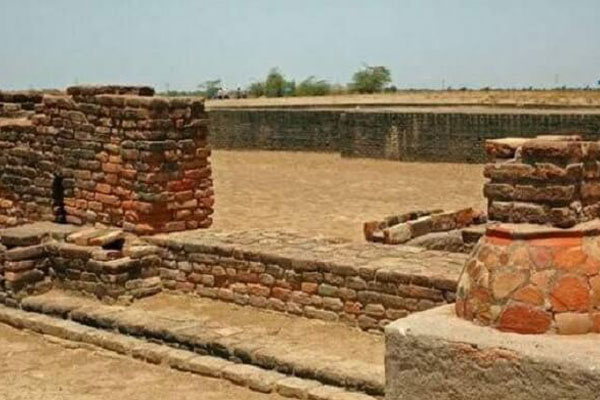 10. Nalsarovar
Placed in the lowlands somewhere between the arid plains of central Gujarat and eastern side of  Saurashtra, Nalsarovar is a prime habitat for migratory birds during the winter days of November to January and thus offers a visual treat for those interested in bird-watching or a one-day picnic near Ahmedabad.
11. Sabarmati River Front
Sabarmati Riverfront is Ahmedabad's own Chowpatty and so it scores to be the most sought after sightseeing place in Ahmedabad. Being a river side pavement area, it features many leisure & entertainment spots like river side boulevard along the waterfront, boating arena, and it has zones where one can just laze around and enjoy the beautiful view it offers. People flock to this place as it offers an memorable experience set in a lovely and tranquil setting.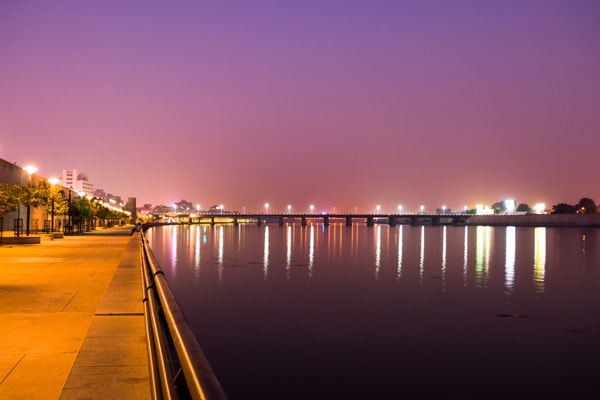 12. Manek Chowk
This is a popular street side food court that sits at the city square in Ahmedabad. Being a part of the old city, this place overlooks many historical buildings and also hosts a large market for many products. Manek Chowk is a food lovers' paradise, as one can savour the taste of many varieties of authentic Gujrati street food.
13. Balasinor Dinosaur Fossil Park
This place is India's answer to Jurassic Park, Balasinor Fossil Park is situated in Raiyoli village in Kheda district, Gujarat. This Govt owned fossil park attracts scientists and tourists from all across the world. The fossil park houses around 13 species of dinosaurs and is the world's second largest such site where fossilized bones, eggs, and other remains were found.