Whether one is an occasional drinker or a social drinker there are indeed thousands of drinks and spirits to choose from, plus for those who like to be on the lighter side of things there is an endless selection of cocktails to choose from. With so much to choose and like about drinks no wonder when someone asks the question, "What are you drinking?" it seems to be like a million dollar question doesn't it?
Well let's see!! Here are some of the well-known drinks from around the world.
1. Tequila – Mexico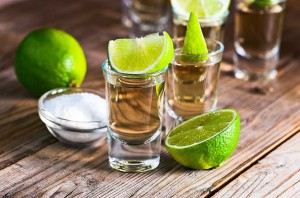 As opposed to the widely held belief, tequila is not cactus juice. The spirit is made from blue Weber agave. There are four main tequila class. 1) Blanco tequila is best had as small shots and works its way smoothly down the throat. Cocktails like the 2) Margarita 3) Bloody Maria. 4) Reposado, añejo and extra-añejo tequilas can be tried as one would try whiskey or can be used to create a very inviting cocktail.
2. Vodka – Russia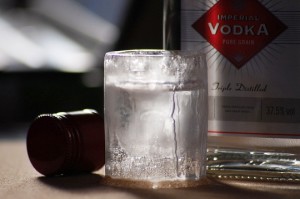 No one is sure where the first Vodka was made. Every country which makes vodka claims to be its inventor. Vodkagained much of its popularity during times of war and it soon became a drink to celebrate togetherness and camaraderie.
3. Siam Sunray – Thailand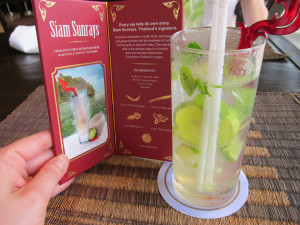 Thailan's neococktail, has the wonderful sweetness of coconut, the acute tangy flavor of ginger and lemon grass and the mild spicy taste of chili pepper is what makes it a typical Thai drink. Siam Sunrays, has recently been publicized as the signature drink for a campaign to encourage tourism in Thailand.
4. Bourbon whiskey – USA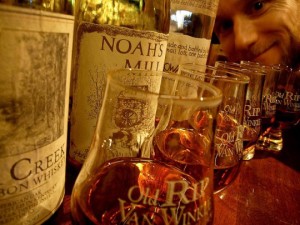 Bourbon is an American whiskey. It is a 'barrel-aged' and distilled spirit made primarily from corn. It gets its   name from the French Bourbon dynasty.
5. Ouzo – Greece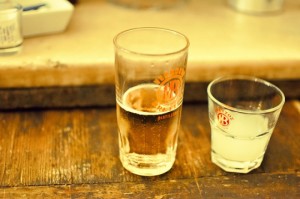 Every locality in Greece is not complete without an ouzerie. It is a drink parlour where one gets to sip the drink of the land and hog on meze – a typical small Greek 'octopus serving', with olives and feta cheese. Undoubtedly  ouzo is Greece's most popular alcoholic drink. Ouzo is distilled from the crushed leftovers of grapes pressed for   wine. As per custom, Ouzo is served neat – no ice. Sometimes ice is added to dilute the strength causing the  liquid to turn an opaque, milky white.
6. Konyagi – Tanzania Africa

Call it Vodka, call it Gin, well Konyagi tastes a bit like both. It can be consumed straight with a twist of lime or on the rocks. Konyagi is among the few happening alcohol brands that is unique and can be mixed in many ways. It can be had straight with lime, cranberry juice, orange juice, or straight with ice. Some find Konyagi to have a mystical effect(s) on the mind which makes it the most popular brand and liquor in Africa.
7. Newcastle Brown Ale – England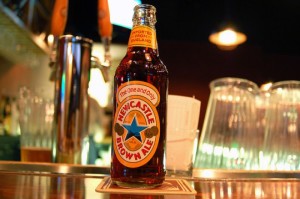 This is a richly flavoured smooth ale beer with refreshing lightness. Newcastle Brown Ale was created in 1927 by Colonel Jim Porter in Newcastle, England. It eventually turned out to be a unique caramel tasting smooth ale beer having a mild nutty aftertaste with 100% of the ale flavour intact.
8. Caipirinha – Brazil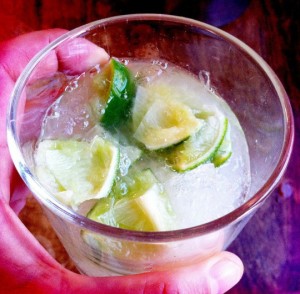 One more drink por favor! This pleasant drink gives you the feel of being on a sunny beach in Rio. It indeed is a 'classic tropical' drink as it contains "crushed lime' and is mixed with sugar and Cachaça. It is served with a good amount of ice making it so cool to sip.
9. Pastis – France

A well-known anise-flavoured liqueur (the French consume 130 million litres a year) Marseille's most famous aperitif is a favourite summer drink all over the south, it is best served with water and ice.
10. Single Malt Whiskey – Scotland

Oak barrel-aged for at least three years and distilled using natural spring waters of Scotland, around 140 distilleries produce Scottish single malt whiskey. It is said that to get the perfect taste of this whiskey it has to be held in the mouth for as many seconds as it has been aged for – Try it and you will know.
11. Sake – Japan

In Japan, sake simply means any alcoholic drink distilled from rice. Many Japanese alcoholic drinks come in a variety of sugary and acidic proportions, and are served hot or cold. Some fine-quality ones are served cold so that the flavour is appreciated.
12. Raki – Turkey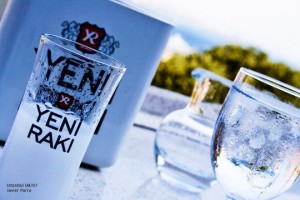 Turkey's national drink is had with ice and chilled water. It is popularly called as aslan sütü ("lion's milk") as adding water makes it cloudy.
13. Airag – Mongolia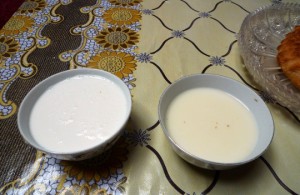 Popularly called kumis (its Russian name), this Mongolian favourite is made from pure and fermented mare's milk. It is served chilled and in a saucer-shaped cup called piyala.
14. Soju – South Korea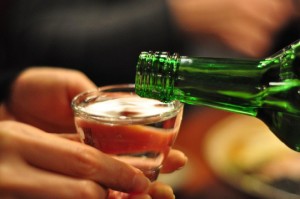 Soju is a widely known liquor from Korea. It is a distilled vodka-like rice liquor with strong potency and often flavoured similarly.
15. Mirto – Italy

Mirto is a liqueur native to the islands of Sardinia and Corsica. It is manufactured by developing a base alcoholic spirit, usually vodka or grain alcohol, with myrtle berries. It is customarily served at the end of the meal as a digestive drink and is usually served well chilled.
16. Arrack – Sri Lanka

Distilled from coconut sap, arrack's taste falls somewhere between whisky and rum – in Sri
Lanka it is mixed with ginger beer which gives it a refreshing taste.
17. Moutai – China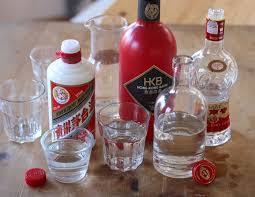 This premium Chinese liquor is manufactured in the town of Maotai, in Southwest China. It is a mandatory drink served during state banquets and state dinners. It has multiple different flavours and aromas in every measure of the drink.
18. Okolehao – Hawaii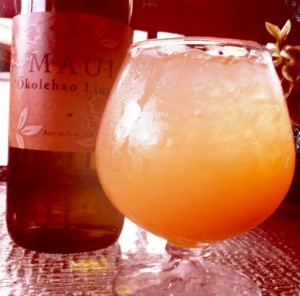 Made from the fermented root of the Ti plant makes it an old Hawaiian favourite. Currently Okolehao is manufactured as a sweet, flavoured liqueur by a Maui distillery.
19. Kleiner Feigling – Germany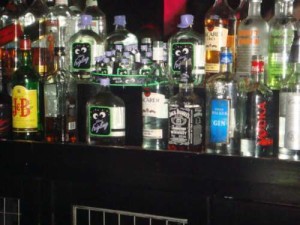 This one goes by the pseudonym "little coward,". This drink comes in a bottle and it is a brand of naturally-flavoured fig liquor. There is a ritualistic way to drink it, first by tilting the bottle upside-down which creates bubbles seen towards the neck area of the bottle and then one opens the bottle and holds it by the teeth and then moving one's neck back slowly sips the drink.
20. Sourtoe Cocktail – Canada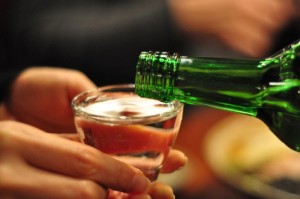 This can be rated as the world's worst drink It is served exclusively at the Downtown Hotel in Dawson City, Yukon. It gets its name "sourtoe cocktail" as it contains a real human toe. The toe is preserved in salt and is dropped into the drink of the one who dares to drink it with the toe in it. What matters is that one can drink it fast or slow but the person who drinks it, his or her lips should touch the toe!
So what is your choice for a drink? ….Do let us know..!