Run by Travellers, for Travellers!
If you're looking for innovative, off-the-beaten-path travel and adventure experiences that are also tweaked to suit your specific interests and requirements, your search stops here.
At Getupandgo, we specialize in organizing trekking, safaris, rafting and other adventure trips and active holidays in India and abroad. Our repertoire of packages spans activities to suit a variety of interests, from awe-inspiring trekking trails in the Himalayas to rugged road trips to Leh Ladakh, adrenaline-pumping white water rafting on the Ganges to immersive cultural holidays in the remote villages of Himachal Pradesh and Uttarakhand.
We also offer innovative trekking, cycling and cultural holidays to far-flung destinations across the world.
Our willingness and expertise in customising and responding to your interests also means our packages are constantly growing and evolving, so do drop us a line if you have any suggestions or requests!

---
Our Team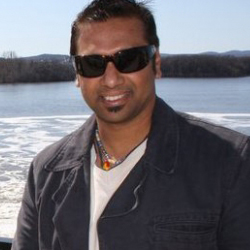 Arjan Kripal, TRAVELLER
"I want to share all my varied journeys with fellow travellers so they can experience, first hand, something that has been so rewarding for me." This, in short, is the moving force behind Getupandgo.
An avid traveler and adventure seeker, Arjan is a certified scuba diver with experience in bungee jumping, skydiving and paragliding as well. He is an avid global traveller with special interests in local cuisines and photography: he has walked the Inca Trail in Peru, swum with whale sharks in Mexico and loves talking about his face-to-face encounter with a great white shark in South Africa!
Travel and the outdoors have always been part of Arjan's life – he hails from a long line of professional cricketers. While his grandfather, father and uncle have all represented India, Arjan has captained the Indian Under-19 team, and has played First Class cricket for Tamil Nadu. A qualified coach and BCCI match referee, Arjan also holds a world record in cricket.
The extensive travel that was part of Arjan's cricket career led him to discover his innate wanderlust and passion for adventure. Coupled with his flair for planning itineraries for family and friends, the progression was simple and the direction ahead was clear. Getupandgo was the answer.